Fireplace Inspection Specialists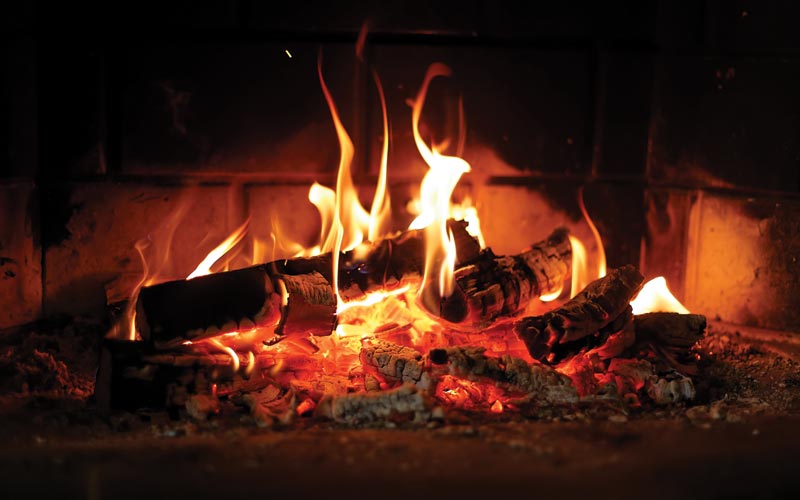 Did you know that chimney fires account for over 125 million dollars of property damage in the United States of America a year? That's a lot of chimney fire insurance claims. We're here to help you through those times. If you are one of the 25,000 people who experience chimney, fireplace or wood stove fires, we're here to find the correct details for you. The ability to accurately determine the extent of damage or lack of damage will supply the needed evidence for subrogation and assist in evaluating the need to rebuild a chimney post fire.
A Fire Place Inspection Checklist:
Over the fireplace chimney, you should have a cap with a screen to stop things such as rain, snow, birds or animals from coming through the opening.
Is your fireplace still firmly intact? Our investigators will make sure that none of the bricks are exposed or will need remounting.
Do you have creosote build up in your fireplace? When wood fire burns, it releases unburned gases. These gases stick to the walls of the chimney or flue tile and can form a black gunk called creosote.   Creosote becomes dangerous when allowed to accumulate in the chimney where it becomes a fuel source for a potential chimney fire. It is imperative that you have your chimney examined! With the buildup of creosote in your chimney it is also known to be a cancer carcinogen.
Things to know about creosote:
mixture of hundreds of chemicals.

thick and oily liquid.

easily set on fire.

color is usually amber to black.

most common product utilized to preserve wood in United States.

also a pesticide.
Defective gaskets should be replaced to ensure proper operation of the fireplace. If an airtight appliance such as a fireplace is operated without these gaskets effectively sealing the openings, excess air can leak into the firebox creating a fire.
With Casalinova Investigations, Inc video inspection service, it is easy to obtain an accurate evaluation of the chimney's interior in a nondestructive way. Using special video equipment, we're able to go see what we can't from the ground. We offer close-up inside views of chimneys and wall interiors with digital photographs and video.
INTERIOR CHIMNEY INSPECTION BY CHIM-SCAN® VIDEO CAMERA
An interior chimney video inspection with Chim-Scan® offers fire investigators and insurance adjusters accurate and documented information.
With our video inspection service, we can produce a video and photographs of the following conditions that may exist:

DETERIORATION OF THE SMOKE SHELF OR DAMPER
CHIMNEY FIRE DAMAGE / PRE-EXISTING CRACKS
BROKEN OR MISSING TILE LINERS AND MORTAR JOINTS
ANIMAL NESTS, LIMBS AND OTHER BLOCKAGES
SUBMIT AN ASSIGNMENT
Put Casalinova Investigations on your next case to get the results you deserve.